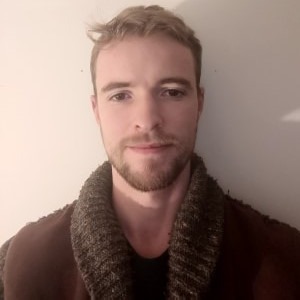 About me:
I'd like to tell you a little about myself and my teaching career so far.
I grew up in the South West of England and I have a range of teaching experience. One of my previous job roles was teaching English as a Foreign Language in Shandong, China for six months (2016-2017). During this role, my students were aged 3-12. 
I started teaching English to High School students in July 2021 in Chon Buri, Thailand. I greatly enjoyed the challenges that came with this job including teaching online, hybrid teaching, and learning to control and teach classes of around 40 teenagers.
I really love teaching and would love to continue this career in Bangkok. My current contract ends in early October 2022 so I will be available around this time. 
Experience
I currently have or have had a total of three jobs teaching English:
The first was at a language school in China teaching Kindergarten and Primary aged students. 
The second is at High School in Thailand teaching ages 12-16.
The third is online teaching Business English to adults.
In the first role I worked for English First and I was expected to deliver the company's teaching materials to the students. The curriculum had a wide range of Speaking, Listening, Writing, and Reading content.
In the second role in which I am still employed, I teach the English Communication Development programme. This is mostly Speaking & Listening so the students are exposed to a native speaker. This works well to assist the Thai teachers who teach more detailed grammar in their separate English lessons.
The third role in which I am also still employed is a part-time online job teaching Business English. We interview students prior to their first class and offer a range of Speaking, Listening, and Writing content depending on their professional needs. 
 
Education
I have a Bachelor of Science degree in Psychology and a 120-hour online TEFL qualification.
Professionals who compete with Jimmy
Education / Training profesionals
Professionals from different sectors near Chon Buri, จังหวัดชลบุรี
Jobs near Chon Buri, จังหวัดชลบุรี
Found in: beBee S2 TH - 4 days ago

---

RGF

Bang Mueang Mai

Full time

Job Detail Mechanical Construction Engineer (Welcome new grad) (15K-20K) (SDG-72728)วิศวกรโยธาเครื่องกล (ยินดีต้อนรับผู้จบใหม่)Main tasks: -Issue quotation and project proposal -Making Construction Drawing and Estimation-Regularly create report for project progress and cooperate ...

Found in: beBee S2 TH - 5 days ago

---

Chubb INA Holdings Inc.

Chon Buri

Full time

Job Description · • ผลักดันกลยุทธ์การตลาดเพื่อให้บรรลุเป้าหมายทางธุรกิจ · • วิเคราะห์ข้อมูล ตรวจสอบการและรายงานข้อมูลยอดขายของผลิตภัณฑ์ และข้อมูลความต้องการของลูกค้า · • การวางแผนการวิเคราะห์และขยายพันธมิตรทางธุรกิจเป็นไปตามนโยบายของบริษัท · • ให้การสนับสนุน และบริการกับตัวแทน · ...

Found in: beBee S2 TH - 6 days ago

---

บริษัท ชิโคนี่ อีเลคทรอนิคส์ (ประเทศไทย) จำกัด

Kon Kaeo

Full time

บริษัทชิโคนี่ อีเล็คทรอนิคส์ (ประเทศไทย) จํากัด ก่อตั้งขึ้นเมื่อเดือนกุมภาพันธ์ พ.ศ. 2526 และมีสํานักงานใหญ่ตั้งอยู่ที่ถนนกวางฟู่ เขตซานฉง เมืองไทเป ประเทศไต้หวัน บริษัทได้รับการจดทะเบียนที่ประเทศไต้หวันภายใต้รหัสหุ้นของ TWSE ในรหัส 2385 หลังจากการพัฒนาอย่างต่อเนื่องและยาวนานกว่า ...