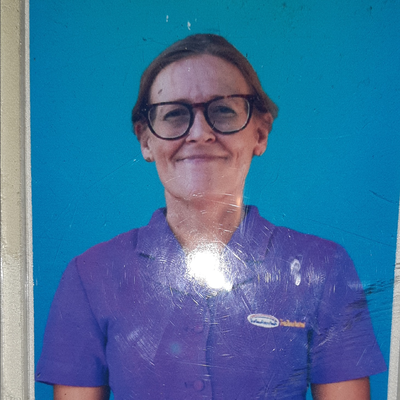 About me:
I love teaching, I lesson plan in my sleep. I am a qualified primary teacher and as such teach all core and subsidiary subjects.  I am creative and put this into effect in classroom practice, communicating with children of all ages and curriculum delivery. Good behaviour is an aspect I pay high importance to so that all children can learn. I am excellent at assessment and differentiation, giving the most opportunity to all levels. I am capable of assessing for special needs, impliment IEP's where necessary, and am highly knowledgeabl in autism and aspergers.  I have a wide range of experience from running 2 foundation/ kindergarten departments, being a class teacher for 5 years of grades 3 and 4, to teaching solely maths to grade 4 to 6. I am a native English speaker with a particular interest in exciting books and drama, reading development and speaking and listening. I am also talented in art, painting airplanes as a hobby. I love Thailand and Thai culture and have spent many years in the country at different times in my life. I have no ideal teaching post as I am open to just about anything. Thank you for reading.
Experience
Primary school class teacher 5 years, Jeffreys Primary School, Nottingham.
Outside learning development- 8 months - for early years foundation 
Diamond Day Nursery, Derby, Manageress- this involved the entire set up and implementation of policies, safeguarding , staff recruitment,  budgeting and health and safety of a 50 child register private nursery.
Education
BA Humanities 2:1 Nottingham Trent University. UK Gained 2003
Qualified Teacher Status, Nottingham Trent University gained 2005
Education / Training profesionals
Professionals from different sectors near Chiang Mai, เชียงใหม่
Jobs near Chiang Mai, เชียงใหม่
Found in: beBee S2 TH - 2 days ago

---

Casper Stack Technology Co., Ltd.

เมืองเชียงใหม่

Full time

iOS Developer · Job Description · Design and build applications for the iOS platform. · Develop iOS applications using Swift or Objective C. · Ensure the performance, quality and responsiveness of applications. · Collaborate with teams to define, design, and deliver new features ...

Found in: beBee S2 TH - 2 days ago

---

TeacherOn

Chiang Mai

Part time

Looking for a carnatic violin teacher online. 8 months in beginner. Looking for a teacher that can compromise on not needing to do it the typical way - I'm not Indian I can't be memorizing all the terms and names (theory) and wait 2 years before I can play a small song. · My budg ...

Found in: beBee S2 TH - 3 days ago

---

GNG Link Co.,Ltd.

เมืองเชียงใหม่

Full time

เขียนโปรแกรมตามความต้องการของบริษัท · - ออกแบบฐานข้อมูลด้วย MySQL ได้อย่างเข้าใจ · - ออกแบบและพัฒนาโปรแกรมสนับสนุนงานองค์กร · ทํางาน 5 วัน/สัปดาห์