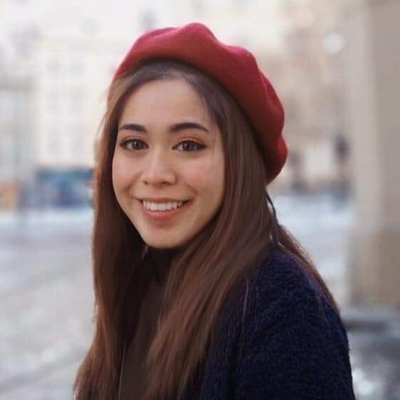 Services provided ฿400

/ hour
About me:
Hello, I am a graphic designer and team lead manager with 4 years of experience based in Bangkok. I've worked with multi-cultural team throughout all my career. My primary design works are logo, social media design and print design.
Experience
FEB 2021 - JUN 2022 
Creative Asset Manager 
Scalia Ventures, Bangkok
JAN 2018 - JAN 2020
Front Desk Reception/Manager 
Bodega Hostel Group, Bangkok
SEP 2016 - FEB 2017
Front Desk Reception
SSIP Boutique Hotel, Bangkok
Education
OCT 2011 - OCT 2015
Bachelor of Multimedia (Hons.) Advertising Design
Multimedia University, Cyberjaya
Marketing / Advertising / Public Relations profesionals
Professionals from different sectors near Bangkok, กรุงเทพฯ
Jobs near Bangkok, กรุงเทพฯ
Found in: beBee S2 TH - 4 days ago

---

RGF HR Agent Recruitment

- Bangkok

Permanent

Accounting Operations Manager (AP / AR) (80K-95K) (SDG-76468) · ผู้จัดการฝ่ายปฏิบัติการบัญชี (AP / AR) · - Oversee the transactional execution of business processes including the people, process and technology across multiple clients. · - Manage the accounts receivable function t ...

Found in: beBee S2 TH - 8 hours ago

---

กลุ่มบริษัท จันวาณิชย์

เขตบางรัก

Full time

Report to: Head of PresaleWork location: Silom Office/BKK areaWelfare & benefits: Incentive, Annual leave, Business leave, Group insurance (Health-Emergency-Life), Social Insurance, Provident Fund, Performance Bonus, Parking, etc.Responsibility:- วิเคราะห์ปัญหาและรวบรวมความต้องกา ...

Found in: beBee S2 TH - 5 days ago

---

บริษัท แอนิเมทเต็ด สตอรี่บอร์ด (ประเทศไทย) จำกัด

ห้วยขวาง

Full time

atบริษัท แอนิเมทเต็ด สตอรี่บอร์ด (ประเทศไทย) จํากัด · Animation Background/Character Designer (Urgent) · ที่บริษัท แอนิเมทเต็ด สตอรี่บอร์ด (ประเทศไทย) จํากัด · - Attend calls with clients for requirements (English) · - Compose brief for studio team on character and background art ...